Dallas Pediatric Orthodontic Services
Family-Friendly Dentistry in Texas
Our Dallas pediatric orthodontic specialists are skillfully trained to care for children from early childhood to adolescence. With additional years of experience post-orthodontic school in subjects such as childhood psychology, our Dallas pediatric orthodontic professionals are trained to provide a friendly, caring, and inviting atmosphere for your children. As experts in early preventive care, we focus on the development and complete oral health of our youngest patients to ensure a lifetime of outstanding oral health.
---
Call us at (469) 455-1355 to schedule an appointment with our Dallas pediatric orthodontist at LVL Orthodontics today!
---
Orthodontic Treatments for Children in Dallas, TX
Our pediatric orthodontists in Dallas, TX pride themselves in providing your children with high-caliber care. We monitor your child's orthodontic growth and development, and we educate them about the importance of establishing and maintaining good hygiene.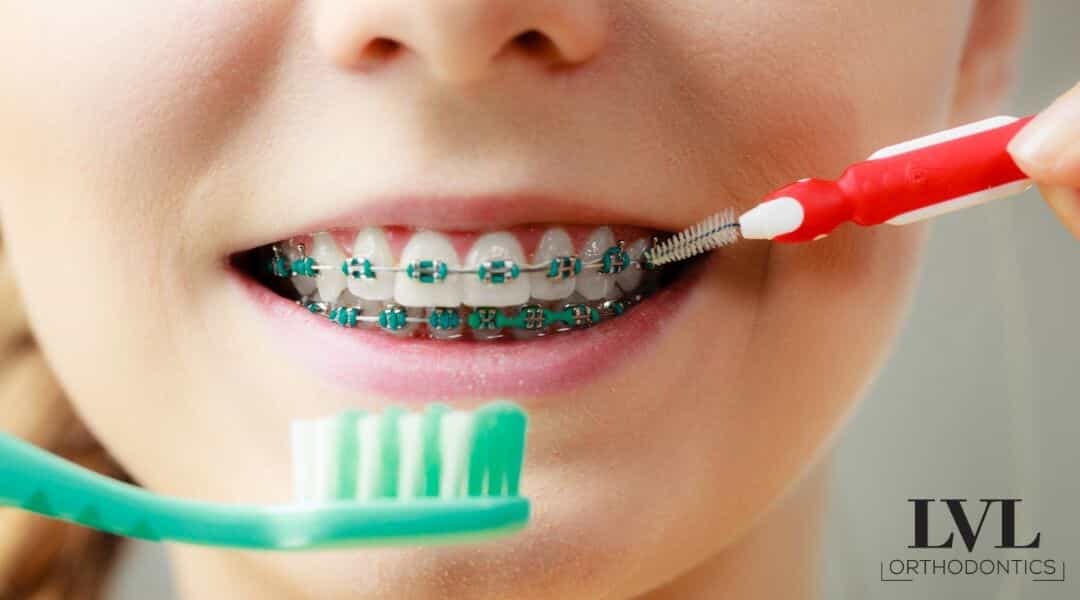 At LVL Orthodontics, we offer the following oral pediatric services in Dallas, including:
Braces – our Dallas team ensures a gentle application during the treatment process. We offer many options for children to straighten their teeth and correct oral issues with traditional metal and clear ceramic options.
Invisalign – typically kids that are in their teen years go with the popular Invisalign treatment. This offers a much more subtle appearance due to the almost invisible look the customized trays create.
Teeth Whitening – our in-house professional teeth whitening systems are more powerful and effective than over-the-counter whitening kits. Our Dallas team utilizes state-of-the-art technology for faster results and our younger patients can smile confidently with bright, white teeth.
Creating Healthy Smiles for Children
At LVL Orthodontics, we are dedicated to creating healthy smiles for children in Dallas, TX. We understand that a beautiful smile is not only important for your child's self-esteem but also for their overall oral health. Our experienced pediatric orthodontists specialize in providing gentle and effective orthodontic treatments that are specifically designed for children.
Some benefits of our pediatric orthodontic services include:
Early detection and prevention of orthodontic issues
Guidance on proper oral hygiene habits
Correcting misaligned teeth and jaw growth problems
Improving speech development
Enhancing facial aesthetics
We believe that a positive and friendly dental experience is crucial for children. Our family-friendly dentistry approach ensures that your child feels comfortable and relaxed during their orthodontic visits. Our team of caring professionals will take the time to explain the treatment process to both you and your child, addressing any concerns or questions you may have.
If you're wondering when you should first take your child to the orthodontist, we recommend scheduling their first orthodontic evaluation around the age of 7. This early intervention allows us to identify any potential orthodontic issues and create a personalized treatment plan to address them.
Why choose LVL Orthodontics for your child's orthodontic needs? We are committed to providing the highest quality of care and using the latest advancements in orthodontic technology. Our team stays up-to-date with the latest techniques and treatments to ensure that your child receives the best possible orthodontic care.
Let's talk about how we can help create a healthy and beautiful smile for your child. Contact us today to schedule a consultation with our experienced pediatric orthodontists.
Providing Gentle Oral Care for Your Children in Dallas, TX
We genuinely care for our patients and we understand the dentophobia and worries young patients might encounter during their visit. Our compassionate and welcoming staff combined with our friendly environment will surely allow your child to experience their orthodontic appointments in a more relaxed and comfortable manner.
When Should I First Take My Child to the Orthodontist?
It is recommended that children have their first orthodontic evaluation at the age of 7. At this age, most children's permanent teeth are starting to come in, so an orthodontist can more accurately evaluate their dental development. By this point in time, our skilled pediatric orthodontist in Dallas should be able to determine if orthodontic treatment is necessary.
The purpose of the first visit to our orthodontist is to evaluate future treatment. In some cases, your child may not be ready for orthodontic treatment around the age of 7, but our specialists will be able to create a treatment plan when the time is right.
What are the Benefits of Early Orthodontic Treatment for Children?
Early orthodontic treatment in children offers several benefits. It can help correct developing dental and jaw issues while the child's facial bones are still growing, potentially reducing the need for more extensive treatment in the future. Also, a pediatric orthodontist can work to improve the child's oral health by addressing problems such as overcrowding, misaligned teeth, or improper bite alignment, which can lead to easier maintenance of good oral hygiene. Additionally, early treatment can enhance the child's facial aesthetics and self-esteem, as a well-aligned smile contributes to a more confident appearance. More importantly, it can prevent or reduce the risk of future dental problems and the need for more invasive treatments as the child grows older.
---
Call (469) 455-1355 or contact us online to learn more about the pediatric orthodontic services we offer at our Dallas, TX office.
---
Quality Care

Highly Trained Specialist

Complimentary Consultations

Personalized Treatment Plans

Cutting-Edge Technology

Modern & Welcoming Environment