Dallas Invisalign
The Clear Alternative to Braces
LVL Orthodontics is now an Invisalign Diamond Plus Provider! Top 1% of Invisalign Providers!
Invisalign has become a popular choice in orthodontic care for straightening your teeth discreetly. At LVL Orthodontics, we offer Invisalign clear aligners to fit comfortably in your mouth and reduce the amount of irritation of common oral complications. Invisalign is almost virtually invisible and cannot be easily seen. If you want a more subtle way to straighten your teeth, this may be the option you have been looking for.
---
Looking for Invisalign in Dallas, TX? Call us at (469) 300-5213 or contact us online for more information and to schedule a complimentary consultation.
---
What Is Invisalign?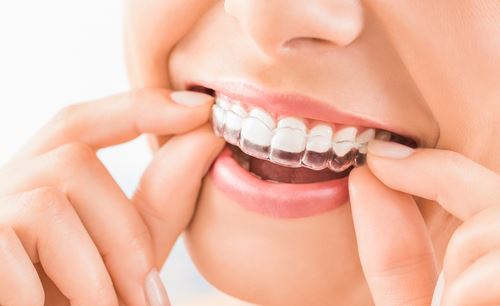 Invisalign is a convenient and attractive way to straighten your teeth compared to traditional braces. Our Dallas Invisalign specialists use Invisalign to correct a variety of alignment issues and common conditions with overcrowding and spacing. All our patients are pleased with the simple application process as you can easily remove them when needed.
Each aligner will be designed to fit your desired smile. We utilize the iTero Scanner to take digital impressions of your teeth to customize your precise set of trays.
Benefits of Invisalign
With the help of Invisalign, patients at our Dallas office can expect to experience the following benefits:
Clear in color for the virtually invisible appearance
Easy to remove when eating, brushing, and flossing
You can brush and floss like normal
Advanced digital impressions to create 3d images of your teeth
Customized treatment plans
Shorter treatment time than braces
How Much Does Invisalign Cost in Dallas, TX?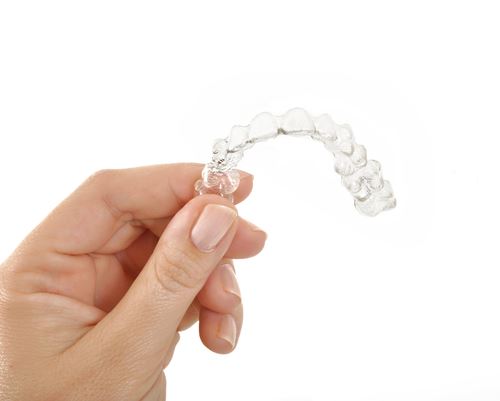 The cost of Invisalign is similar to traditional metal braces. Exact costs will vary from patient to patient based on the length of treatment needed, the type of dental insurance plan, and how much coverage insurance will provide. If you have a health savings account (HSA) or a flexible spending account (FSA), you may put those pre-tax dollars towards the cost of treatment.
At LVL Orthodontics we offer plenty of in-house financing options to help patients pay for their Invisalign treatment. We understand the financial burden some patients may experience from costly orthodontic expenditures by offering payment plans and ensuring you can get the orthodontic treatment you need.
Frequently Asked Questions About Invisalign
How long does Invisalign treatment take?
The duration of Invisalign treatment varies depending on the complexity of your case. On average, it can take anywhere from six months to two years. Our Dallas orthodontist will provide a more accurate estimate after assessing your teeth.
Are Invisalign aligners noticeable?
Invisalign aligners are made of clear, transparent material, which makes them difficult to notice when worn. They are designed to be discreet and blend with your natural teeth.
Can I remove Invisalign aligners whenever I want?
Yes, one of the advantages of Invisalign is that the aligners are removable. However, it is recommended to wear them for 20 to 22 hours per day for optimal results. Removing them for extended periods may hinder progress.
Are there any food restrictions with Invisalign?
No, there are no specific food restrictions with Invisalign. Since the aligners are removable, you can take them out while eating. It is important to brush your teeth before putting them back in to maintain good oral hygiene.
Schedule a Complimentary Consultation Today
Don't hesitate to contact one of our staff members today to learn more about our in-house finances provided, or to book a complimentary consultation to see if Invisalign can work for your smile goals.
---
Our Dallas Invisalign provider is ready to offer you a complimentary consultation. Call us at (469) 300-5213 or contact us online to get started.
---
Welcome to Invisalign

Invisalign

Invisalign In Their Words

Invisalign

Invisalign Live Uninterrupted

Invisalign

To learn more about LVL Orthodontics Invisalign services, contact us today. We look forward to helping you reach your smile goals.
Quality Care

Highly Trained Specialist

Complimentary Consultations

Personalized Treatment Plans

Cutting-Edge Technology

Modern & Welcoming Environment